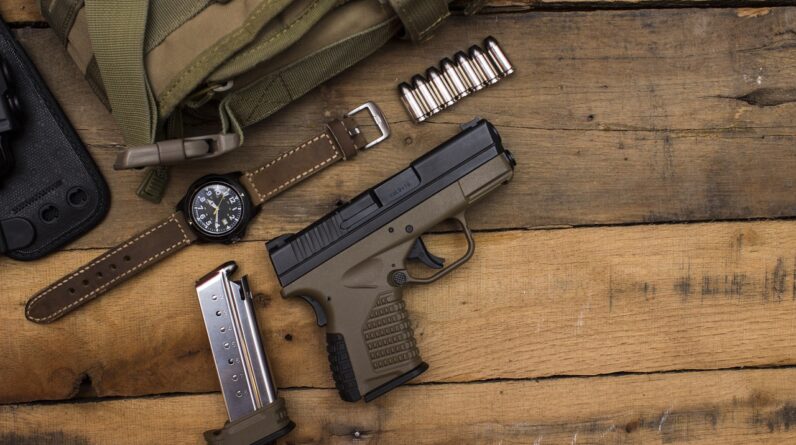 If you've ever wondered what kind of watches the military uses, you're not alone. Their choice of timepieces is not only functional but also built to withstand the rigors of military life. From rugged durability to advanced features, the watches used by the military are designed to meet their unique needs and demands. In this article, we'll take a closer look at the watches that our armed forces rely on, providing insight into their specifications and why they are trusted by those in active service.
Digital Watches
Features
Digital watches are timepieces that display the time in a digital format, typically using an LCD or LED screen. These watches offer a wide range of features that make them convenient and practical for everyday use. Some common features of digital watches include:
Time and Date Display: Digital watches provide a clear and precise display of the current time and date, making it easy to check at a glance.
Alarm Function: Digital watches often have built-in alarm systems, allowing you to set multiple alarms for different purposes.
Stopwatch and Timer: These watches usually come equipped with a stopwatch and timer function, making them useful for various activities such as workouts, cooking, or timing events.
Multiple Time Zones: Some digital watches offer the ability to display multiple time zones simultaneously, which can be particularly useful for frequent travelers.
Benefits
Digital watches offer several benefits that make them popular choices for individuals seeking functionality and ease of use. Here are some advantages of using digital watches:
Accuracy: Digital watches are known for their precise timekeeping, ensuring that you never miss an important appointment or event.
User-Friendly: The digital format makes it easy to read and interpret the time, especially for individuals with visual impairments or those who prefer a clear and straightforward display.
Versatility: With various features such as alarms, timers, and multiple time zones, digital watches cater to a wide range of needs and activities.
Durability: Many digital watches are built to withstand rugged conditions, making them suitable for outdoor enthusiasts or individuals with demanding lifestyles.
Examples
Some popular digital watch brands known for their quality and features include:
Casio G-Shock: Renowned for their shock resistance and durability, Casio G-Shock watches are favored by individuals engaged in outdoor activities and military personnel.
Suunto Traverse Alpha: Suunto watches are widely recognized for their GPS capabilities and robust construction, making them ideal for outdoor adventurers.
Timex Ironman: Timex Ironman watches offer a range of helpful features such as stopwatch, countdown timer, and hydration alerts, making them popular among athletes and fitness enthusiasts.
Analog Watches
Features
Analog watches are traditional timepieces that use hour and minute hands to display the time on a dial with numerical markers or Roman numerals. While they lack the digital functionality of their counterparts, analog watches possess their unique features, including:
Mechanical Movement: Analog watches are often powered by mechanical movements, which rely on the energy generated by a wound spring to keep the watch running.
Sweeping Second Hand: Analog watches typically have a sweeping second hand that moves continuously around the dial rather than ticking once per second like digital watches.
Timeless Design: Analog watches are known for their classic and sophisticated design, making them suitable for a wide range of formal and casual occasions.
Benefits
Opting for an analog watch can provide several advantages for watch enthusiasts and individuals who appreciate the traditional charm of these timepieces. Here are some benefits to consider:
Timeless Aesthetic Appeal: Analog watches bring a touch of elegance and style to any outfit, with designs that never go out of fashion.
Appreciation of Craftsmanship: Analog watches often showcase intricate mechanical movements and meticulous craftsmanship, making them objects of admiration and fascination.
Enhanced Personal Style: The variety of designs available in analog watches allows wearers to express their personal style and elevate their overall look.
Simplicity and Reliability: Analog watches operate without the need for batteries or electronic components, relying solely on mechanical precision, which can contribute to their long-term reliability.
Examples
Some renowned analog watch brands that have established a reputation for excellence include:
Rolex: Known for their luxury and quality, Rolex watches are treasured for their precision, craftsmanship, and timeless elegance.
Omega Speedmaster: Notable for being the first watch worn on the moon, Omega Speedmaster watches are synonymous with prestige and durability.
Seiko Presage: Seiko Presage watches capture the essence of Japanese aesthetics, offering affordable yet meticulously crafted timepieces that exude sophistication.
Tactical Watches
Features
Tactical watches are specifically designed to meet the needs of military personnel, law enforcement officers, and outdoor enthusiasts. These watches boast an array of features that enhance their functionality and durability in demanding situations. Some key features of tactical watches include:
Rugged Construction: Tactical watches are built to withstand extreme environments and physical challenges, with robust materials such as stainless steel, carbon fiber, or titanium.
Shock Resistance: These watches are designed to absorb shocks and vibrations, ensuring that they remain intact even in high-impact situations.
Compass and Barometer: Many tactical watches are equipped with a compass and barometer, enabling users to navigate accurately and monitor weather conditions.
Luminescent Display: Tactical watches often incorporate luminescent materials on the dial and hands, allowing for easy reading in low-light or nighttime conditions.
Benefits
Tactical watches offer a range of advantages that cater to the unique requirements of military personnel and outdoor enthusiasts. Here are some benefits of opting for a tactical watch:
Durability and Reliability: Tactical watches are engineered to withstand rigorous conditions, including water submersion, extreme temperatures, and shocks, making them dependable companions in challenging environments.
Enhanced Functionality: With features such as compasses, barometers, and luminescent displays, tactical watches provide crucial information for navigation, weather monitoring, and timekeeping in various situations.
Professional and Tactical Look: The rugged and purposeful design of tactical watches conveys a sense of readiness and preparedness, making them fitting accessories for those in uniform or individuals seeking a sporty aesthetic.
Versatility: Despite their specialized features, many tactical watches seamlessly transition from professional use to everyday wear, offering style and functionality in all settings.
Examples
Notable brands that excel in producing tactical watches renowned for their durability and functionality include:
Luminox Navy SEALs: Luminox is known for its close collaboration with the U.S. Navy SEALs, crafting watches that meet the demanding requirements of the military and outdoor enthusiasts.
Garmin Tactix: Garmin's Tactix series combines advanced GPS technology with tactical features, making them ideal for those who require precise navigation capabilities alongside rugged durability.
Victorinox Swiss Army: Victorinox Swiss Army watches blend traditional Swiss craftsmanship with tactical functionality, offering versatile timepieces suitable for both military and civilian use.
GPS Watches
Features
GPS watches utilize Global Positioning System technology, allowing wearers to track their location, accurately measure distances, and navigate with ease. These watches incorporate various features that make them invaluable for outdoor activities and fitness enthusiasts. Key features of GPS watches include:
GPS Tracking: GPS watches receive signals from satellites to determine the wearer's precise location, enabling accurate tracking and navigation.
Mapping and Waypoints: Many GPS watches offer detailed maps and the ability to set waypoints, allowing users to plan routes and navigate unfamiliar terrain confidently.
Distance and Speed Monitoring: These watches can measure distances traveled, average speed, pace, and elevation, providing in-depth information for runners, cyclists, and hikers.
Heart Rate Monitoring: Some GPS watches include built-in heart rate monitors or compatibility with external heart rate sensors, enabling users to track their fitness levels during workouts.
Benefits
GPS watches provide numerous benefits for outdoor enthusiasts, athletes, and individuals seeking accurate navigation and fitness tracking. Here are some advantages of using GPS watches:
Accurate Navigation: GPS technology allows wearers to pinpoint their location with precision, ensuring they never get lost during hikes, runs, or other outdoor activities.
Real-Time Tracking: GPS watches provide real-time data, allowing users to monitor their progress, evaluate performance, and adapt accordingly.
Safety and Security: Knowing your precise location can be vital in emergency situations, making GPS watches particularly useful for those venturing into remote or unfamiliar environments.
Training and Performance Analysis: GPS watches offer detailed insights into various aspects of fitness performance, such as distance, speed, pace, and heart rate, helping users monitor progress, set goals, and enhance training.
Examples
Renowned brands that offer exceptional GPS watches with advanced features and functionality include:
Garmin Forerunner: Garmin Forerunner watches are highly regarded for their accuracy, extensive tracking capabilities, and advanced training features, making them popular among runners and triathletes.
Suunto 9: Suunto 9 watches are built for endurance and long-lasting performance, combining reliable GPS tracking with extended battery life to cater to the needs of ultra-runners and outdoor adventurers.
Polar Vantage: Polar Vantage watches offer comprehensive training analysis tools, including GPS tracking, heart rate monitoring, and personalized training plans, assisting athletes in optimizing performance and recovery.
Shock-Resistant Watches
Features
Shock-resistant watches are designed to withstand impact and vibrations, making them suitable for individuals engaging in physically demanding activities or those prone to dropping their timepieces. These watches incorporate specific design elements and materials to enhance durability. Key features of shock-resistant watches include:
Durable Case: Shock-resistant watches often feature a robust case made from sturdy materials like stainless steel, carbon fiber, or resin, providing protection against impacts and drops.
Shock-Absorbing Movement: Within the watch case, a shock-resistant movement absorbs external shocks and vibrations, safeguarding the delicate internal mechanisms from damage.
Resilient Crystal: Some shock-resistant watches utilize reinforced crystals, such as sapphire or mineral glass, that offer increased resistance to impacts and scratches.
Enhanced Casing Structure: The design of shock-resistant watches may incorporate cushioning systems or protective structures to minimize the impact on internal components.
Benefits
Opting for a shock-resistant watch provides several advantages, particularly for individuals leading an active lifestyle or working in demanding environments. Here are some benefits of wearing a shock-resistant watch:
Durability: The primary benefit of shock-resistant watches is their ability to withstand accidental impact, ensuring the timepiece remains functional and intact even during rugged activities.
Peace of Mind: With a shock-resistant watch, users can engage in physically demanding tasks or sports without constantly worrying about damaging their timepiece.
Longevity: The durability of shock-resistant watches means they are less likely to require repairs or replacement due to common accidents or mishaps, resulting in long-term cost-effectiveness.
Versatility: Shock-resistant watches bridge the gap between style and functionality, as many brands offer designs suitable for both casual wear and more formal occasions.
Examples
Notable watch brands recognized for their high-quality shock-resistant watches include:
Casio G-Shock: Casio G-Shock watches are celebrated for their ruggedness and ability to withstand extreme conditions, making them popular among outdoor enthusiasts and military personnel.
Citizen Promaster: Citizen Promaster watches are designed to meet the demands of professional divers and adventurers, boasting shock resistance along with exceptional water resistance.
Tissot T-Touch Expert Solar: Tissot T-Touch Expert Solar watches feature advanced shock-resistant technology while also incorporating solar-powered capabilities and a range of additional functionalities.
Waterproof Watches
Features
Waterproof watches, as the name suggests, are timepieces that are designed to be resistant to water and moisture. These watches offer varying levels of water resistance, enabling wearers to confidently engage in activities such as swimming, snorkeling, or simply facing wet weather conditions. Key features of waterproof watches include:
Water Resistance Ratings: Waterproof watches are classified based on their water resistance ratings, which indicate the depth and duration the watch can withstand without being damaged by water.
Sealed Case and Crown: Waterproof watches feature a sealed case and crown to prevent water from penetrating the internal components.
Screw-Down Crown: Some waterproof watches incorporate a screw-down crown, which creates an airtight seal when fastened, further enhancing water resistance.
Resilient Materials: These watches often utilize materials such as stainless steel, ceramic, or rubber, which are resistant to corrosion caused by exposure to moisture.
Benefits
Investing in a waterproof watch offers several advantages for individuals who want to ensure their timepiece remains functional and reliable even in wet conditions. Here are some benefits of opting for a waterproof watch:
Protection Against Water Damage: The primary benefit of waterproof watches is their ability to withstand exposure to water without experiencing damage, ensuring accurate timekeeping and preserving the watch's longevity.
Versatile Water Activities: With a waterproof watch, wearers can confidently participate in water-related activities, including swimming, snorkeling, or water sports, without needing to remove their timepiece.
Convenient Daily Wear: Waterproof watches are ideal for individuals who live in regions with high humidity or frequent rainfall, as these timepieces can withstand exposure to moisture in everyday situations.
Peace of Mind: Wearing a waterproof watch eliminates the worry of accidental water exposure or damage, providing peace of mind and allowing wearers to enjoy activities without distraction.
Examples
Renowned watch brands offering exceptional waterproof watches with different water resistance ratings include:
Rolex Submariner: The Rolex Submariner is revered as a classic dive watch, capable of withstanding depths of up to 300 meters, making it a favorite choice for professional divers and watch enthusiasts alike.
TAG Heuer Aquaracer: TAG Heuer Aquaracer watches are designed specifically for water-related activities, offering a range of models with varying water resistance ratings, from 300 to 500 meters.
Seiko Prospex: The Seiko Prospex line features a wide range of divers' watches, renowned for their robustness, reliability, and water resistance, catering to both professional divers and outdoor adventurers.
Night Vision Watches
Features
Night vision watches are specialized timepieces that incorporate technology to provide visibility and functionality in low-light or dark conditions. These watches are equipped with luminous dials, backlights, or additional special features to enhance visibility. Key features of night vision watches include:
Luminous Dials and Hands: Night vision watches often have luminous paint or tritium tubes applied to the dial and hands, allowing for easy reading and visibility in low-light situations.
Backlight Function: Many night vision watches also include a backlight feature, which illuminates the dial when activated, ensuring clear visibility even in complete darkness.
Additional Night Vision Capabilities: Some advanced night vision watches may employ technology such as infrared or thermal imaging, enabling wearers to see in pitch-black conditions or detect heat signatures.
Benefits
Night vision watches offer a range of benefits for individuals who frequently find themselves in low-light environments or need enhanced visibility during nighttime activities. Here are some advantages of owning a night vision watch:
Improved Visibility: Night vision watches provide enhanced visibility in low-light conditions, ensuring that wearers can effortlessly read the time and other dial information.
Safety and Security: With increased visibility in the dark, night vision watches contribute to personal safety and security, enabling wearers to navigate unfamiliar environments or perform tasks with confidence.
Versatile Applications: Night vision watches find applications in various fields such as military operations, law enforcement, night photography, camping, and other nighttime outdoor activities.
Unique and Innovative Design: These watches incorporate specialized features and technologies that cater to individuals seeking cutting-edge timepieces that offer practical benefits.
Examples
Brands renowned for their night vision watches that excel in visibility and functionality include:
Luminox XS.3501: Luminox XS.3501 watches use self-powered illumination technology that ensures continuous visibility in any light condition, making them sought after by military and law enforcement professionals.
Bell & Ross BR 03-92 Nightlum: The Bell & Ross BR 03-92 Nightlum is distinguished by its bright luminescent dial and hands, providing optimal visibility even in complete darkness.
Victorinox Night Vision: Victorinox Night Vision watches combine Swiss precision with practical features such as LED lighting, stealth mode, and alarm functions, catering to individuals seeking versatile night vision capabilities.
Chronograph Watches
Features
Chronograph watches are timepieces that incorporate additional stopwatch functions alongside regular timekeeping. These watches allow users to measure elapsed time, including intervals and simultaneous events, with precision and ease. Key features of chronograph watches include:
Stopwatch Functionality: Chronograph watches feature one or more additional subdials that measure elapsed time, typically using a central hand for seconds and additional subdials for minutes and hours.
Tachymeter Scale: Many chronograph watches include a tachymeter scale around the dial, allowing wearers to measure speed based on the time it takes to cover a known distance.
Pushers and Crown Controls: Chronograph watches often have additional pushers on the side of the case to start, stop, and reset the stopwatch functions, while the crown allows for adjustment of time and date.
Aesthetic Opulence: Chronograph watches often exhibit an elegant and sporty design, with intricate subdials and details that contribute to a sophisticated and dynamic aesthetic.
Benefits
Choosing a chronograph watch provides several advantages for individuals who require precise timing and appreciate the practicality of stopwatch functionality. Here are some benefits of owning a chronograph watch:
Time Measurement Accuracy: Chronograph watches offer accurate measurements of elapsed time, making them indispensable for activities such as sports, racing, or timing events.
Multi-Purpose Functionality: With the ability to measure intervals and simultaneous events, chronograph watches prove useful in a variety of situations, including planning, organizing, and managing time-related activities.
Style and Elegance: Chronograph watches often blend classic design elements with modern sporty aesthetics, making them versatile accessories suitable for both formal and casual occasions.
Appreciation for Precision Engineering: Wearing a chronograph watch showcases an appreciation for detailed mechanical movements and craftsmanship, as these watches require complex mechanisms to function accurately.
Examples
Brands renowned for their exceptional chronograph watches that combine functionality with exquisite design include:
TAG Heuer Carrera: The TAG Heuer Carrera collection is synonymous with motorsports and offers a diverse range of chronograph watches designed for precision timing in racing and beyond.
Breitling Navitimer: The Breitling Navitimer is an iconic chronograph watch known for its aviation heritage and comprehensive timing functionalities, making it a favorite among pilots and aviation enthusiasts.
Citizen Eco-Drive Chronograph: Citizen Eco-Drive Chronograph watches combine innovative solar-powered technology with versatile chronograph features, offering reliable timekeeping and environmental sustainability.
Solar-Powered Watches
Features
Solar-powered watches utilize solar energy as a clean and renewable power source, eliminating the need for battery replacements or manual winding. These watches incorporate solar cells that convert light into energy, powering the timepiece's movement and additional features. Key features of solar-powered watches include:
Solar Cells: Solar-powered watches integrate solar cells beneath the dial or on the bezel to capture sunlight or any artificial light, converting it into electrical energy.
Rechargeable Battery: Solar energy collected by the watch's cells is stored in a rechargeable battery, ensuring continuous operation even in low light conditions and allowing for extended power reserve.
Power Reserve Indicators: Some solar-powered watches include power reserve indicators, which display the amount of stored energy, ensuring wearers can track the watch's charge level.
Environmentally Friendly: Solar-powered watches contribute to sustainable practices by reducing the need for batteries and minimizing waste from discarded batteries.
Benefits
Opting for a solar-powered watch provides several benefits for individuals seeking environmentally conscious choices and the convenience of automated recharging without relying on batteries. Here are some advantages of owning a solar-powered watch:
Eco-Friendly Solution: Solar-powered watches harness renewable energy, reducing reliance on non-renewable resources and minimizing environmental impact.
Hassle-Free Maintenance: Solar-powered watches eliminate the need for battery replacements, saving time, money, and reducing waste. Charging through solar energy ensures continuous operation even during extended periods of use.
Long-Term Cost Savings: Solar-powered watches have lower long-term costs since they eliminate the expenses associated with regularly replacing batteries.
Reliability: Solar-powered watches provide a reliable power source, ensuring that the watch continues to function accurately and reliably as long as it receives adequate exposure to light.
Examples
Prominent watch brands known for their reliable solar-powered watches that combine sustainability with exceptional features include:
Citizen Eco-Drive: Citizen is renowned for its Eco-Drive technology, offering a wide range of solar-powered watches characterized by precision, durability, and stylish designs suitable for various lifestyles.
Seiko Prospex Solar: Seiko Prospex Solar watches blend professional diving features with solar-powered technology, providing robust timepieces that cater to divers and outdoor enthusiasts.
Casio G-Shock Tough Solar: Casio G-Shock Tough Solar watches combine shock resistance with the convenience of solar power, making them sought-after by outdoor adventurers and individuals seeking reliable timekeeping.
Military-Grade Watches
Features
Military-grade watches, as the name suggests, are timepieces specifically designed to meet the stringent requirements of military personnel and professionals operating in challenging conditions. These watches incorporate durability, reliability, and specialized features to endure extreme environments. Key features of military-grade watches include:
Robust Construction: Military-grade watches typically feature rugged cases made from durable materials such as stainless steel, carbon fiber, or titanium, offering protection against impacts, water, and other harsh elements.
Enhanced Water Resistance: Military-grade watches often boast high levels of water resistance, enabling wearers to engage in water-related activities without concern for damage or decreased functionality.
Tritium Illumination: Tritium gas tubes or luminescent paint applied to the watch dial and hands provide constant visibility in low-light or dark environments, ensuring reliable timekeeping at all times.
Tactical Features: Many military-grade watches incorporate tactical functions such as compasses, barometers, altimeters, and timers, providing vital information and tools in the field.
Benefits
Choosing a military-grade watch offers numerous benefits for individuals seeking uncompromising reliability, functionality, and durability. Here are some advantages of owning a military-grade watch:
Extreme Durability: Military-grade watches are designed to withstand the harshest conditions, ensuring timekeeping accuracy and durability in demanding environments.
Reliable Timekeeping: These watches often prioritize precision, ensuring accurate timekeeping in all situations, from combat missions to outdoor expeditions.
Versatility: Military-grade watches effortlessly transition from professional use to everyday wear, combining ruggedness and functionality with a distinctive aesthetic that appeals to many individuals.
Dependable Field Tools: The tactical features incorporated into military-grade watches provide valuable tools and information for outdoor activities, survival situations, or specialized professions.
Examples
Some highly regarded watch brands offering exceptional military-grade watches known for their durability and specialized features include:
Casio G-Shock Mudmaster: Casio G-Shock Mudmaster watches are renowned for their unparalleled toughness, resistance to mud and dirt, and multiple tactical functions, making them popular among military personnel and outdoor enthusiasts.
Luminox Recon Nav SPC: Luminox Recon Nav SPC watches combine precision Swiss engineering with tactical features such as compasses, tachymeters, and chronograph functions, suitable for military personnel and adventurers alike.
Suunto Traverse Alpha: Suunto Traverse Alpha watches are designed for the rigorous demands of outdoor exploration, offering GPS functions, moon phase calendar, and compatibility with additional tactical features, catering to both military and civilian users.
In summary, the world of watches offers a diverse range of options to cater to different preferences, lifestyles, and specific needs. Whether you seek the functionality of a digital watch, the elegance of an analog watch, or the ruggedness of a military-grade timepiece, there is a watch available to suit your style and requirements. Consider the features and benefits outlined in this article to make an informed decision and find the perfect watch companion for your wrist.