"Breaking the Mold: Getting to Know WatchBox" is a fascinating article that introduces you to WatchBox, the global luxury watch specialists. This article highlights WatchBox's mission to be the largest buyer, seller, and trader of luxury pre-owned timepieces, catering to watch enthusiasts around the world. With over 150 years of experience combined, both the brand owners and customers appreciate the top-notch service provided by WatchBox. The article also emphasizes the use of technology and the WatchBox mobile app to enhance the watch collecting experience, offering features like educating users about news and brands, providing access to expert opinions, and allowing users to track the worth of their watch collection. WatchBox aims to break the traditional business model by prioritizing customer assurance, transparency, and education, making them a reliable and innovative partner in your watch collecting journey.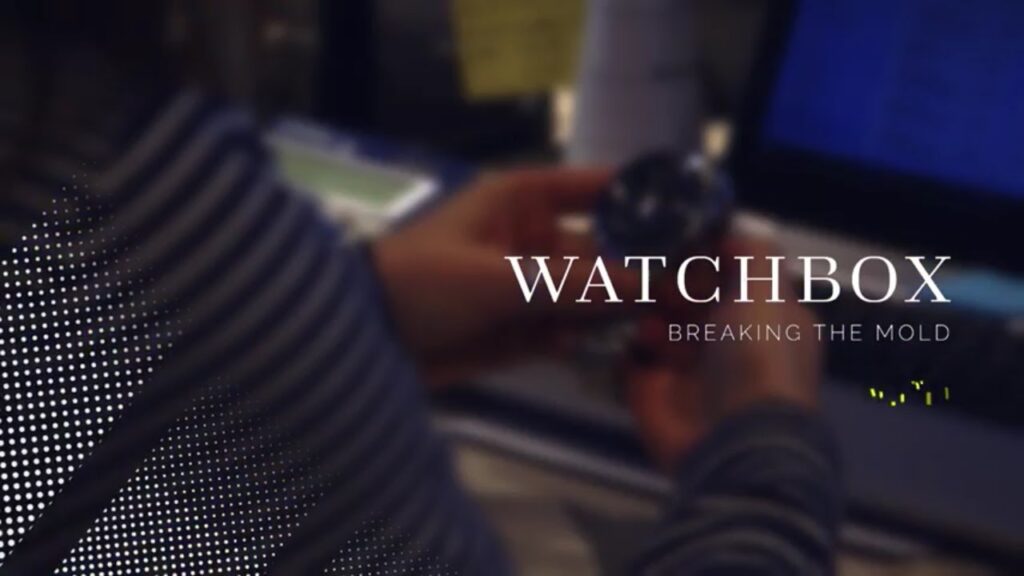 WatchBox: Introduction
At WatchBox, our vision is simple: to become the largest buyer, seller, and trader of luxury pre-owned timepieces in the world. We are a passionate group of watch enthusiasts dedicated to serving and catering to the needs of watch lovers worldwide. WatchBox aims to be your trusted partner and guide in your journey of watch collecting.
What sets WatchBox apart is our commitment to providing liquidity to the watch market and making it more transparent than ever before. We understand that one of the biggest reasons people hesitate to trade in watches is the lack of knowledge about their value. With our expertise and experience, both as brand owners and customers, we aim to bridge that gap and ensure that you receive fair and accurate valuations for your timepieces.
With over 150 years of combined experience in the watchmaking industry, WatchBox is well-equipped to provide exceptional service to both brand owners and watch enthusiasts. We have a deep understanding of the market and strive to offer a level of service that exceeds expectations.
WatchBox: Technology and Engagement
WatchBox is not just a platform for buying and selling watches; we live and breathe watches. We have designed technology that not only helps us manage our own collections but also educates our customers about brands and industry news. Our mobile app provides access to various blogs, wristwatch magazines, and expert opinions to ensure that you are always up to date with the latest happenings in the watch world.
In addition to that, our Video Section, WatchBox Studios, offers a wide range of watch review videos and other engaging content. With over 20 million views and upwards of 50,000 subscribers, our online videos serve as an effective and educational resource for watch enthusiasts around the globe. We are committed to promoting absolute engagement and awareness among our customers.
WatchBox: Mobile App
At the heart of WatchBox's mobile app is the Digital Watch Box. With this feature, you can easily upload pictures and relevant information about your watch collection, allowing you to track its value and performance over time. It enables you to treat your watch collection like a stock portfolio, giving you real-time updates on how it is doing.
What makes our mobile app truly unique is its ability to enhance the human connection. While watches are a global commodity, not everyone has access to local stores or experts. With our app, we aim to bridge that gap and provide a global store experience, allowing clients from any part of the world to access our services. We believe that technology should not hinder personal connections but should strengthen them.
WatchBox: Expansion in Asia
WatchBox traces its roots back a century, with our parent company operating since 1916 in Philadelphia. We recognized the immense opportunities in Asia and established our Hong Kong office in May 2017. Asia, especially China, has shown tremendous potential as a leading indicator of growing trends in the luxury watch market.
Our goal in Asia is to introduce and promote the culture of owning pre-owned watches, which has long been established in the US. We believe that there is a significant opportunity to cultivate and expand this market, as the number one luxury today is time. WatchBox is breaking the traditional business model and aims to bring assurance, education, and transparency to our customers in Asia.
Breaking the Traditional Business Model
At WatchBox, we stand by our purchases and the watches we sell. We understand the importance of customer assurance and support, and we are committed to being there for you every step of the way. Whether you are a first-time buyer or a seasoned watch collector, we are here to educate, guide, and help you make the most out of your watch purchases.
Transparency and white glove service are at the core of our values. We aim not only to sell watches but also to educate, innovate, and be true partners in your watch enthusiast journey. We believe in building trust and fostering long-lasting relationships with our customers. At WatchBox, we are more than just a luxury watch specialist; we are your trusted companion in the world of watches.